Laura was off at girl scout alumni camp, so Eric, Ellen and I made a day trip to Yosemite. It took about 3 hours to drive there in the morning, and about 4 hours to drive back in the evening, but we had 6 hours at the park, and 5 of them were spent hiking to the base of Nevada falls.
Here's the start of the Mist Trail. We hiked past the Emerald Pool, but not as far as the top of Nevada Falls.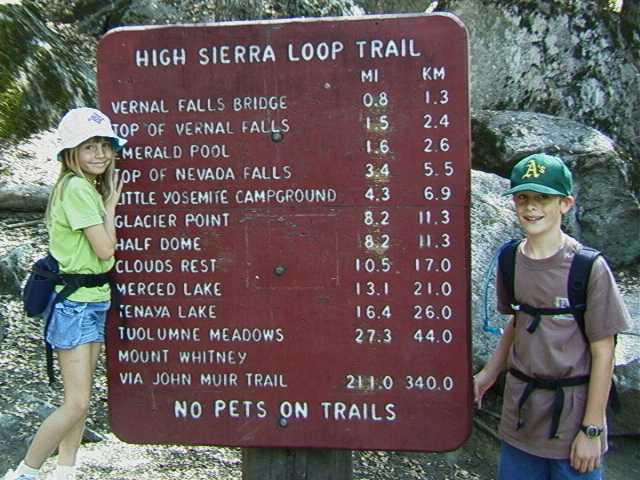 Here are the kids (Ellen's eclipsed in this photo by Eric) at an early lookout on the way up the Mist Trail.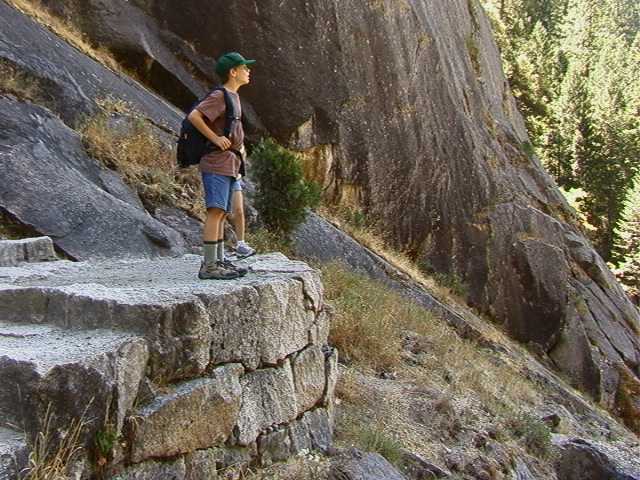 Here we're looking down on Vernal Falls. The falls aren't nearly so full as in spring, when they benefit from the big snow melt, but they were very nice just the same.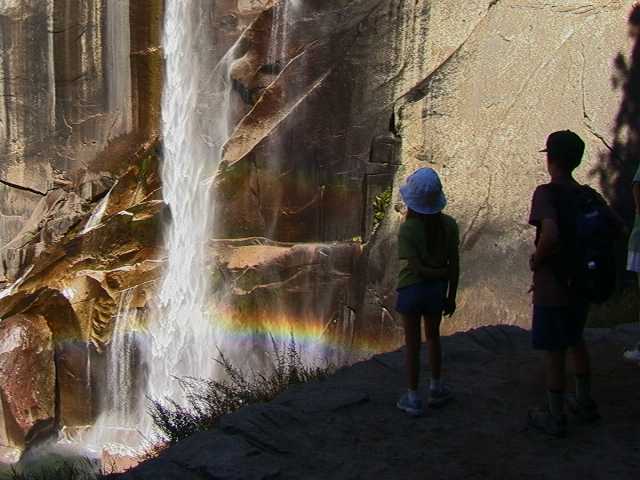 Here's another look at the bottom of Vernal Falls.You can just see the double rainbow.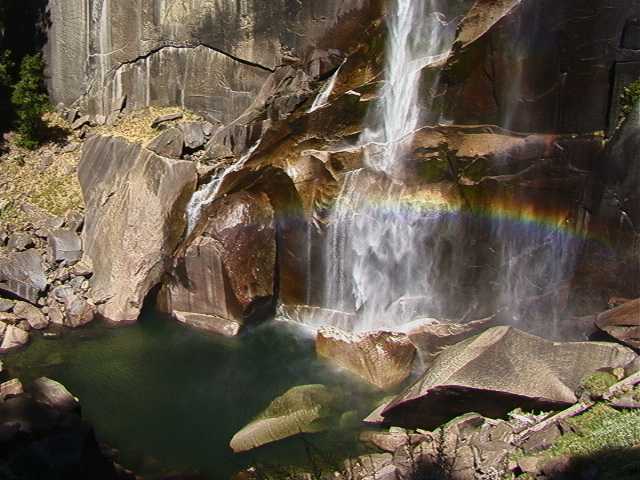 This is Ellen sitting by the Emerald Pool, above Vernal Falls.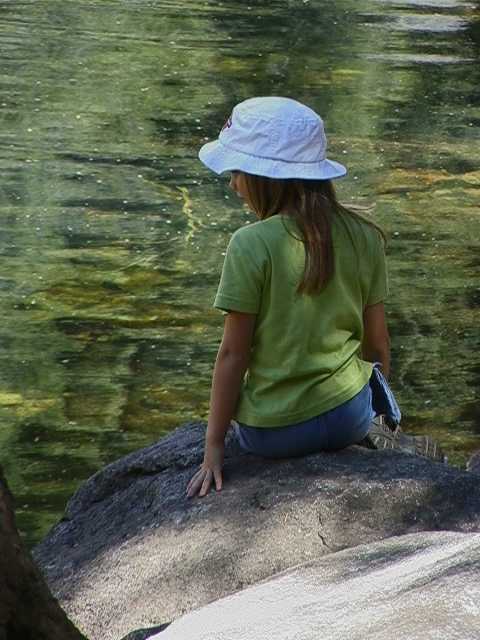 Here are Eric and Ellen at the Emerald Pool.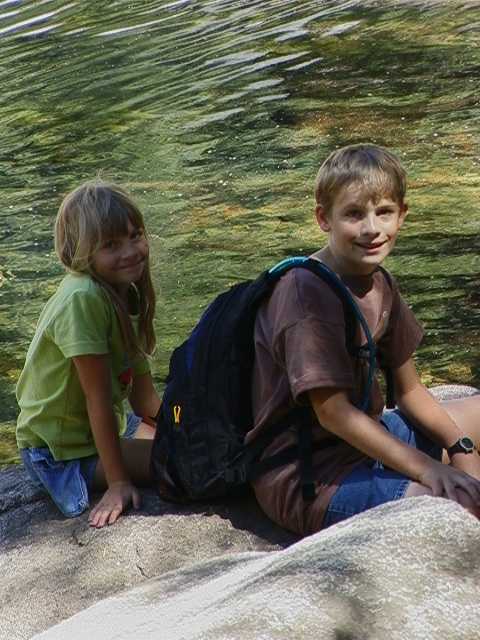 Here is the Nevada Falls.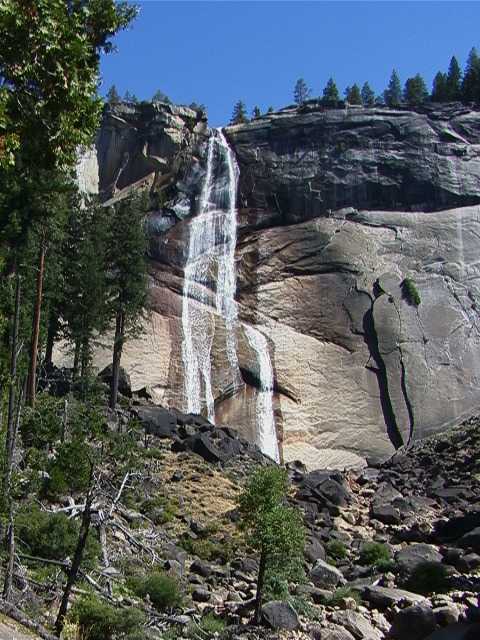 Here's Rick happy to take a rest at the base of the Nevada Falls.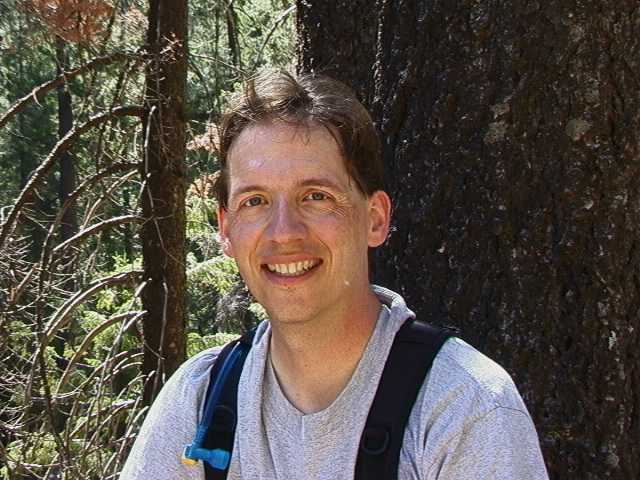 For our return, we took the Muir Trail back from Nevada Falls, which gave us high-up vistas of Vernal Falls.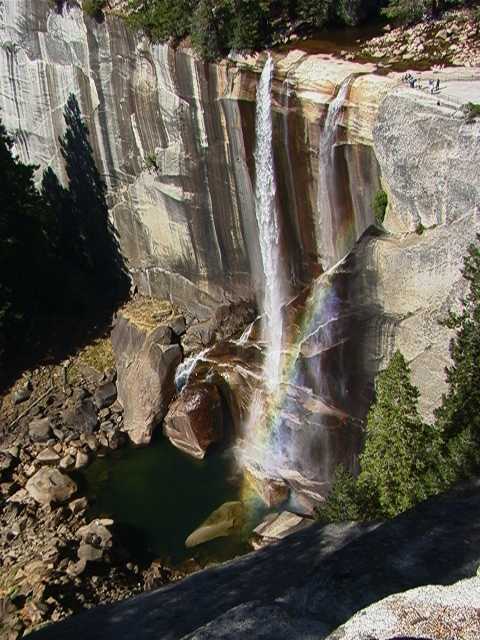 Here are Eric and Ellen at Clark Point on the Muir Trail.