One of the best activities was the Adventure Tower, which had several options for climbing and traversing. There are two main levels -- 15' and 30'. Everywhere you go on this you're on a safety like of some kind, most often with a worker holding on from the ground or the platform.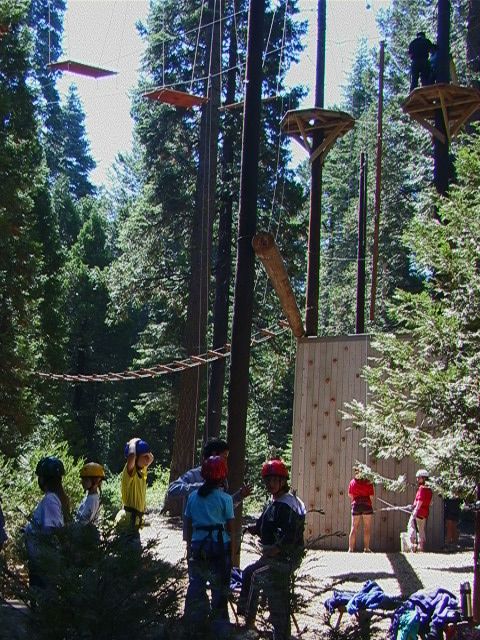 This next shot is Rick heading up the Vertical Playground to the 30' level.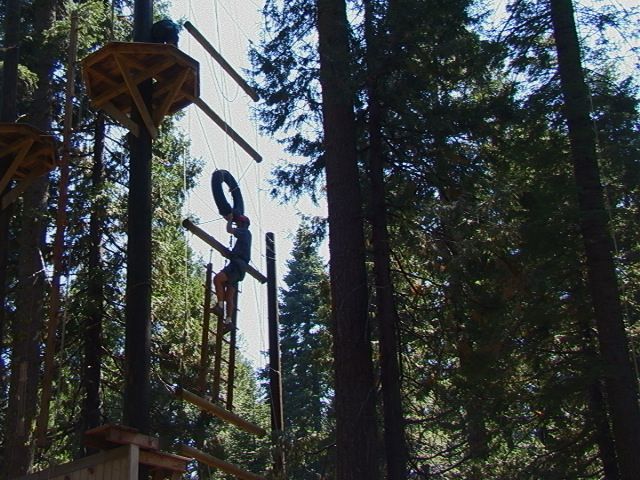 Here's Rick at the 15' level, about to take the big swing (upside down!):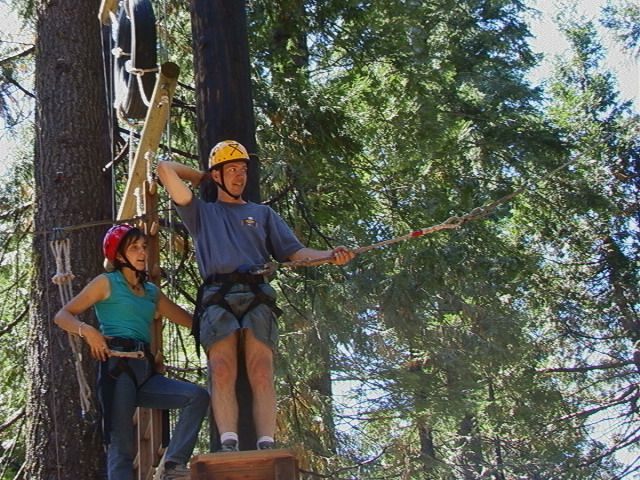 Here's Eric on the Vertical Playground, nearing the top. Passing that tire was the hardest part of the whole thing: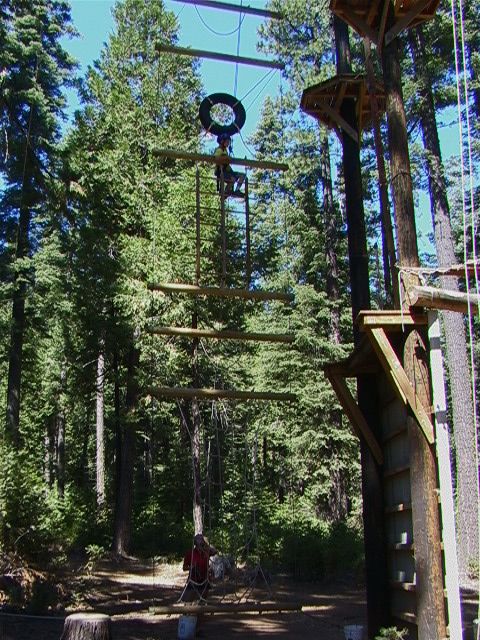 Here's Ellen on the "Islands in the Sky," which was also really difficult. These swinging sheets of wood are about 30' in the air, and there was no one there but Ellen herself!