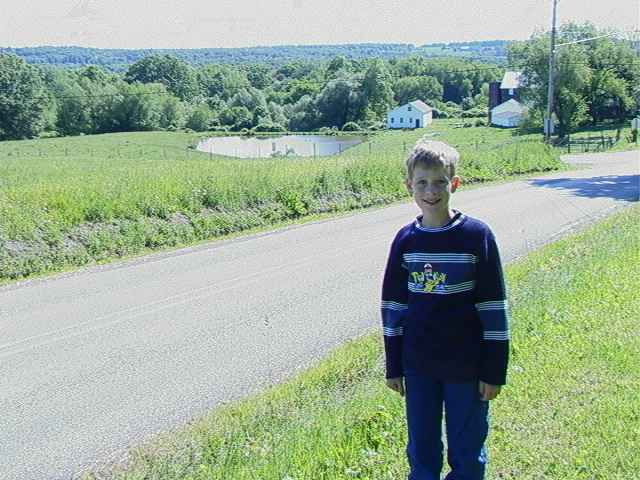 The first morning we were at Grandma's, Eric and Rick took a walk to the corner by the old schoolhouse.
Here's Eric at the schoolhouse. Aunt elsie taught here for a year, and aunt Emily attended this school.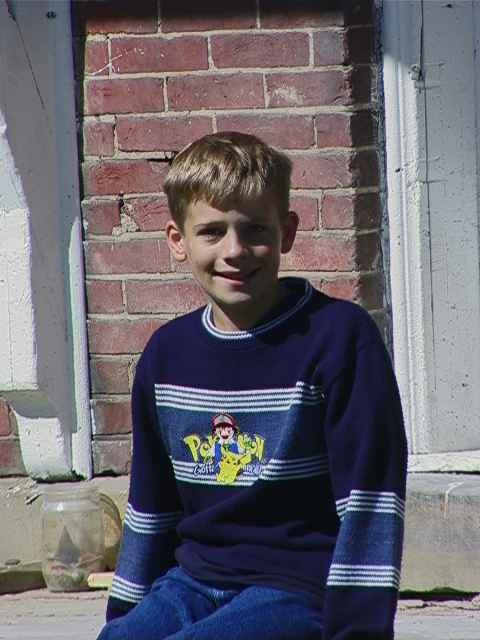 This is a closeup of Eric at the schoolhouse.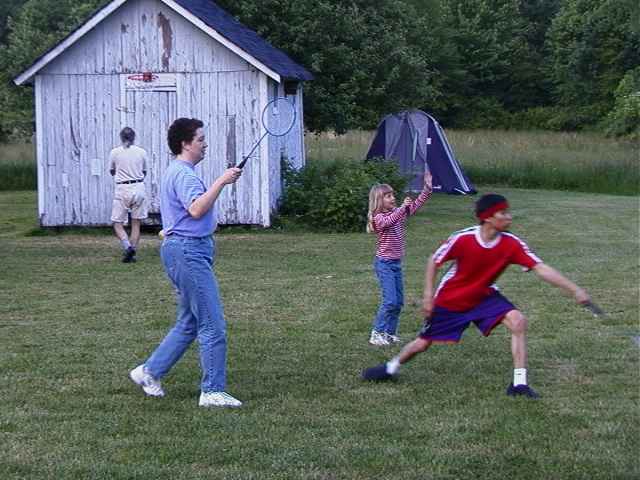 Midweek we had good weather, and we had mass badminton games! Several people on each side, with several birdies in the air at once. This is Christa, Ellen and Jason, with Eric shooting hoops in by the grainery.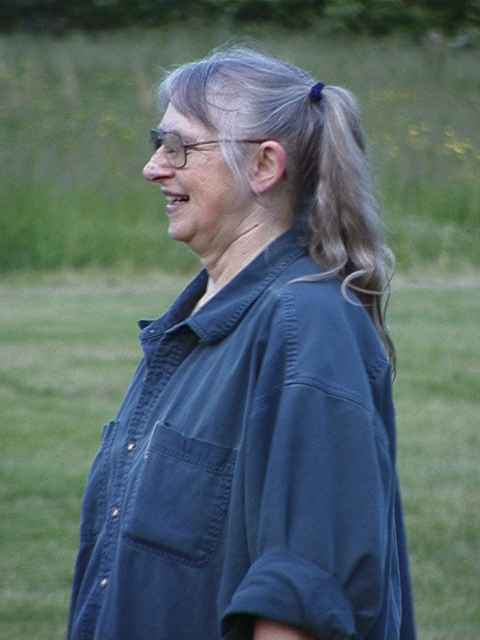 Here's Vi after a badminton shot.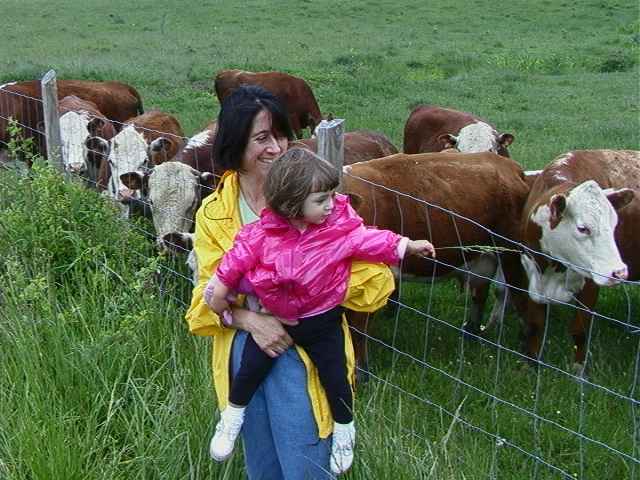 Eric, Kathy, Rick and Erin took a morning walk, and visited the neighbor cows. "Mooos" was Erin's excited cry.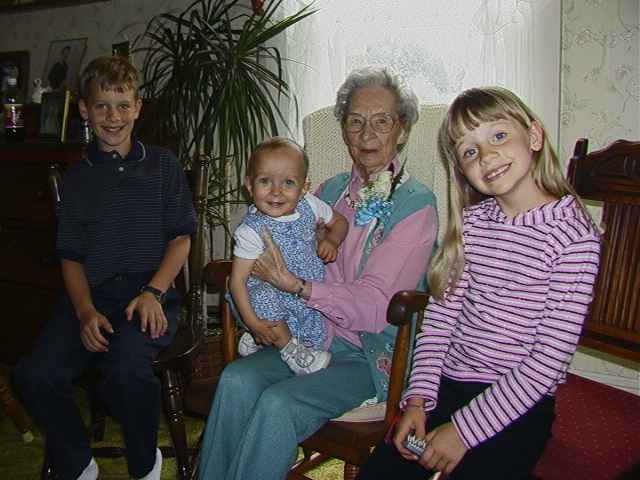 Eric, Eliza, Altha and Ellen just before the big party.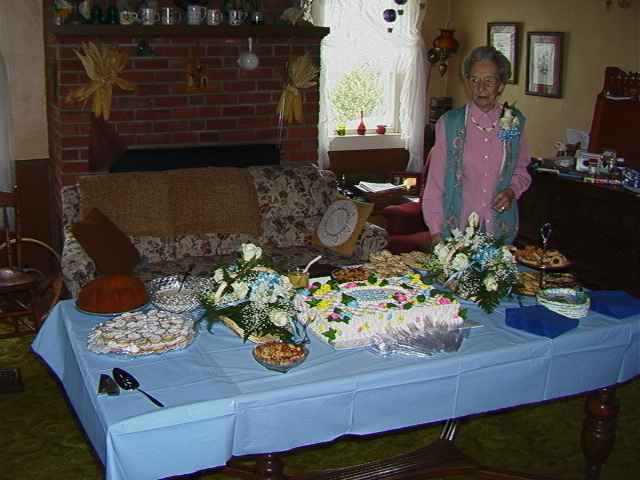 Altha and the goodies before they were attached (the goodies).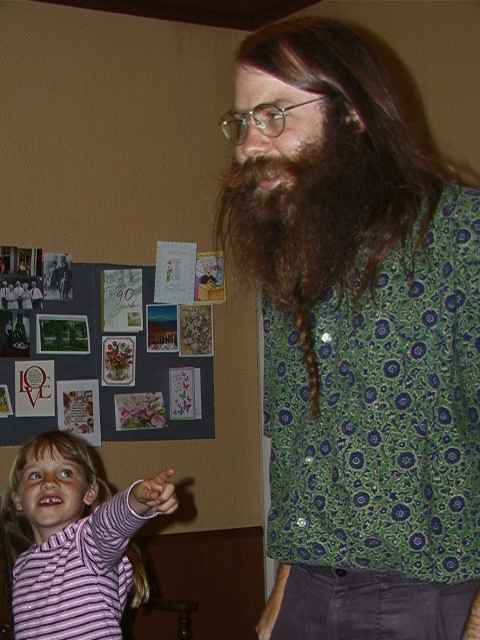 Ellen showing off her braiding work (on cousin Kurt).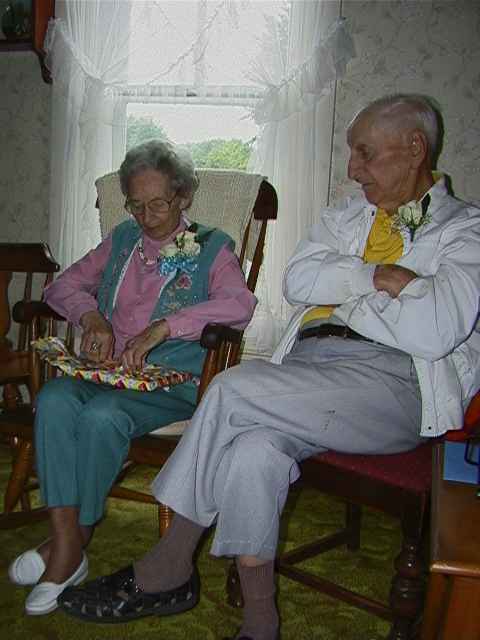 Altha and Don.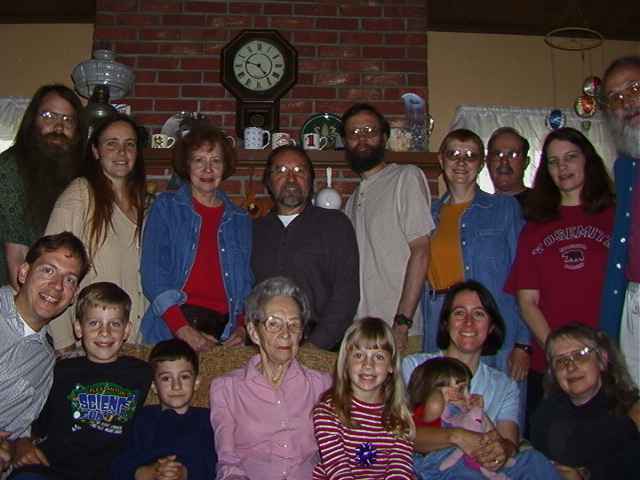 Most of the family together again.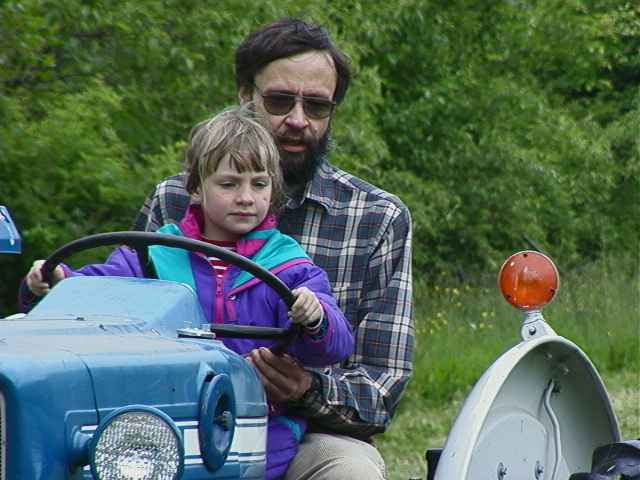 Ellen helping mow the fields.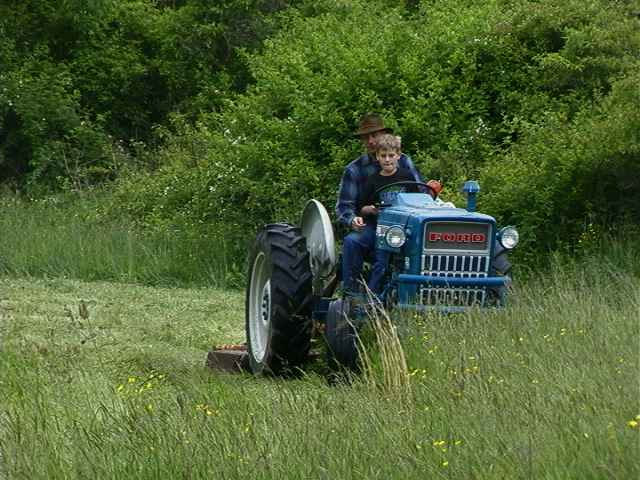 Eric doing som mowing too.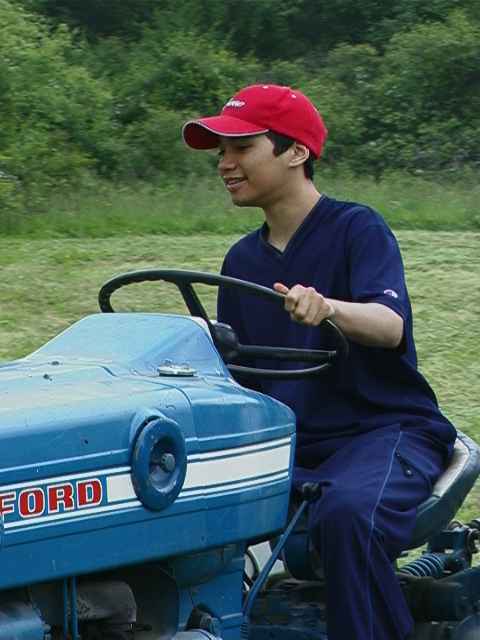 Jason doing his part.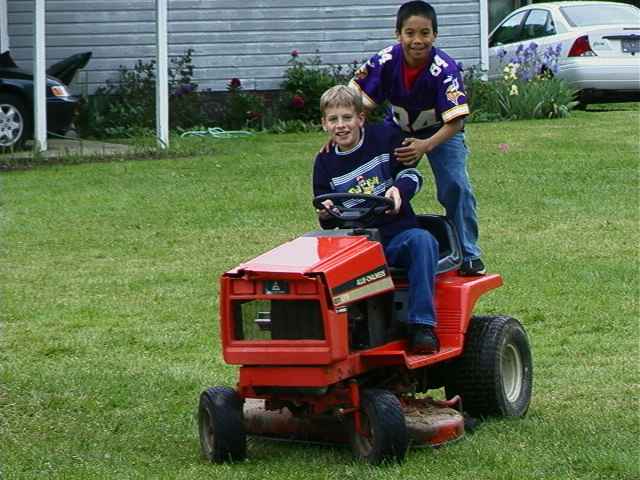 Eric and Wasuk on the lawn mower. Eric was excited to be driving his first power vehicle.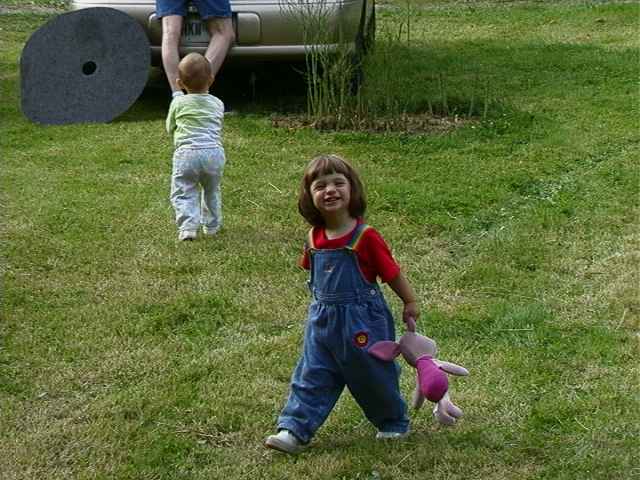 Erin and Piggy, with Eliza in the background.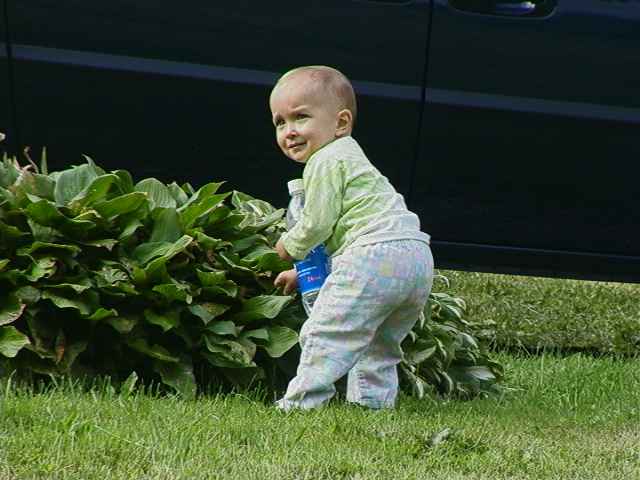 Eliza in the yard.