Eric, Ellen and Rick went to Scout-o-rama. It was a lot of fun. Here's a boyscout activity which both kids enjoyed.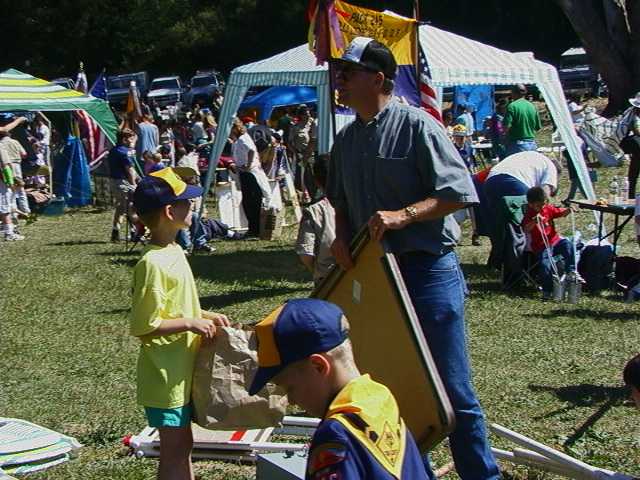 Eric's pack had a booth, and part of Eric's work was to help tear it down and clean up the site.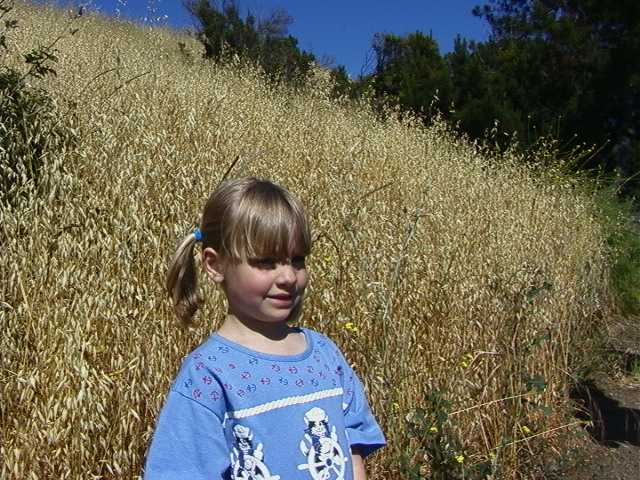 Here's Ellen on the walk back to the car.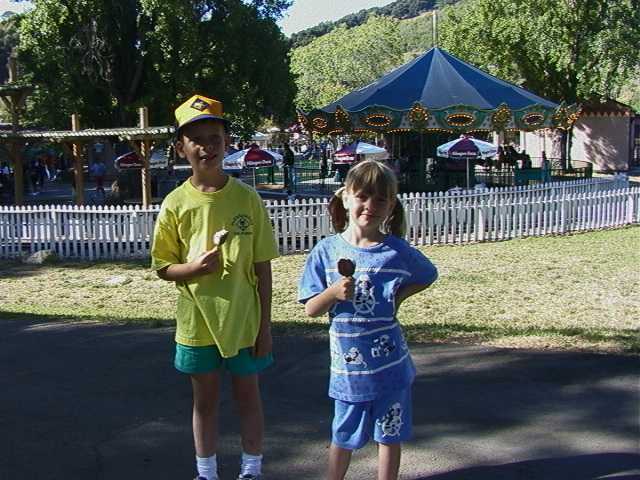 We stopped at the fair by the zoo before driving home, and picked up some treats!