While visiting family in Tennessee, Ellen got book on tea parties, and talked Laura into hosting a Japanese tea party, which was held in September. About seven of Ellen's friends attended.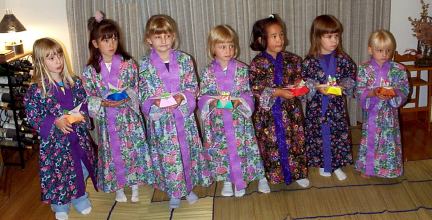 Laura made kimonos for all the girls. (When we took this photo, Michelle was hiding upstairs, because her dad was there to take her home!)




Norissa and Kelly starting on paper fan-making.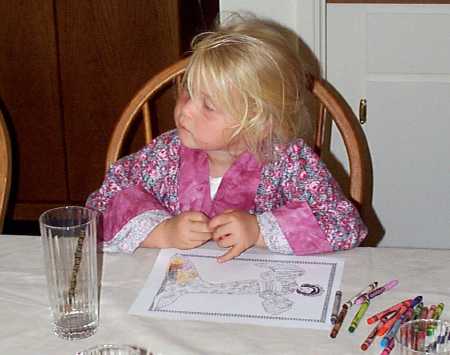 Here's Michelle, coloring her kimono lady.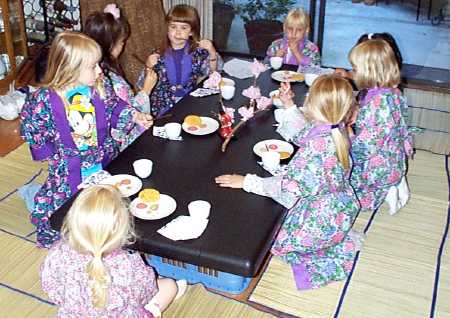 Well, it turns out Kool-Aid was more popular than green tea!